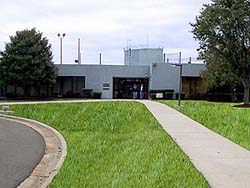 Bernie Madoff, who is serving a 150-year sentence after being convicted of running a $64.8 billion fraud scheme in New York in 2009, has been permitted by Trump administration officials to quietly resume running investment schemes from the medium-security Federal Correctional Institute in Butner, North Carolina. [pictured left] According to a high-level enforcement official of the U.S. Securities and Exchange Commission who contacted WMR, Madoff, who is 79, has been permitted to maintain contact with the outside world to direct investments from assets he continues to control from the prison, which has been nicknamed "B'nai Butner" due to its heavy concentration of Jewish white collar criminals and the only kosher-certified chef and kitchen in the federal Bureau of Prisons system.
Madoff is reportedly treated by fellow inmates like a Mafia don. One of those inmates is Carmine "the Snake" Persico, the Colombo family crime boss from New York, who is also serving a life sentence. On at least one occasion, Persico intervened to protect Madoff from another inmate who physically assaulted the disgraced investment banker in a dispute over the selection of a television channel.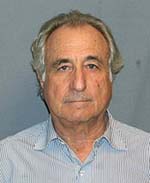 Prison officials granted Madoff [pictured right] a coveted job in the prison commissary, where he sells sundries to fellow inmates. The job may afford Madoff the opportunity to communicate with associates outside of Butner's security barricades. Madoff reportedly gives stock tips and financial advice to fellow inmates.
In his 2009 book, Think Like a Champion, Trump said he rejected requests by Madoff to invest in the Madoff fund. Trump wrote, [Madoff would say], "'Why don't you invest in my fund?' I didn't know much about him and I'm not a fund guy so I said no. I had enough going on in my own businesses that I didn't need to be associated or involved with his." Trump added, "He is without a doubt a sleazebag and a scoundrel without par."
However, according to a longtime SEC regulator who spoke exclusively to WMR, Trump did invest money with Madoff but avoided being one of 20,000 investors bilked by Madoff's Ponzi scheme. It is not known whether Trump or Attorney General Jeff Sessions played a role with the Bureau of Prisons in permitting Madoff to conduct business from Butner.
Previously published in the Wayne Madsen Report.
Copyright © 2018 WayneMadenReport.com
Wayne Madsen is a Washington, DC-based investigative journalist and nationally-distributed columnist. He is the editor and publisher of the Wayne Madsen Report (subscription required).